It's amazing to see how little things can have a huge impact in our lives. Here I was taking a gardening class with the local university extension office, wanting to grow food and not interested in anything else...flowers? If not edible I didn't really care. The class was co-directed by an orchid grower who each week would bring plants to raffle among the people present. For several weeks I didn't win anything, until that one night when my ticket was called and I got my first orchid.
The plant was a phalaenopsis, growing attached to piece of oak. I had never seen a plant like this before. Its green leaves poke straight out, it had long roots hugging the wood and other roots hanging freely in the air. No flower, just leaves. No soil or pot. A metal hook on the top so it could be hung somewhere. Here I was with a cool looking plant, excited, but without a clue on how to care for it. That day my passion for orchids was born.
This situation may be similar to your experience, an orchid showed up in your life as a gift or a price or you saw one in the store and decided to bring it home. The thing with these plants is that they are not a typical house plant. They are often thought to be difficult to grow or easy to kill, but that is far from the truth, they are simply different. My goal is to show you how easy it is to have thriving orchids at home. Growing orchids at home has been part of my life for more than a decade and each time a bloom comes along my excitement peaks and my passion reignites, like fuel thrown to a fire...let me rephrase that...like fertilizer given to a starving plant (better!) I want you to experience that excitement, have gorgeous flowers around you, grow orchid without stress, have fun while learning, and to be known by your friends and family as "The Orchid Whisperer"


Have you received an orchid as a gift but were scared to kill it?
Did you see a pretty orchid at the store but chose not to pick it up because you didn't know how to care for it?
Have you killed an orchid and swore to never get another one?
Many of us have been there, you are not the only one. Let's not focus on negatives, we need to work in the positive side of thing and in what brings us joy. Here we go...
Do you want to have a pretty orchid in your house?
Are you excited to learn how to have beautiful orchid blooms?
Are you a plant addict looking to expand your plant family?
Do you want to pick up that orchid at the store and bring it home with confidence?
You can have pretty orchids in your home. You can help them grow and bloom and THRIVE! All you need is guidance. There are no tricks or complicated instructions. Best of all ... it's SIMPLE (no magic, we don't need a genie or Harry Potter's book of spells)
The course gives you all the information you need to grow phalaenopsis orchids at home.
There are more that 28,000 species of orchids. Phalaenopsis (or phals or moth orchids) is an orchid genus and is the most popular orchids in the world. this is the orchid you typically see in stores, hospitals, offices, etc. Five big petals with a center that looks like a dove. The flowers grow from a woody spike and they come in a huge variety of colors!
After completing the lessons in this course, you will be able to provide the ideal environment for the plants to thrive and bloom.
The course includes videos with examples on how to water, repot your plant, and troubleshoot common orchid issues. It also provides text documents for those who prefer reading over video.
This is the perfect course for anyone interested in these beautiful plants. No experience required! You can go at your own pace and come back to the course materials any time you wish to review the lessons.
If you are one of the many who think they are an "orchid killer," don't worry! Soon you will be known as an "orchid whisperer."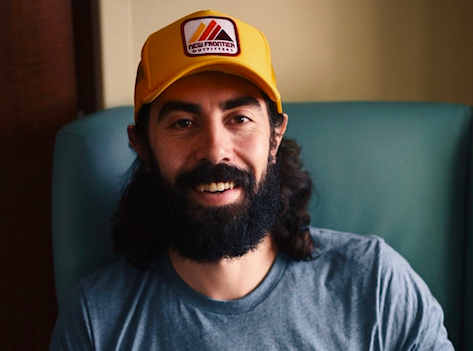 Hi, I'm Javier. I have been growing orchids at home for more than a decade and love seeing them thrive. My friends and family would always ask me for guidance with their orchids so I decided to create this course to share the knowledge with the world.
If you are interested in orchids, but have little to no experience growing them...THIS IS THE COURSE FOR YOU!
Below you can see what we will cover in the course. Your plants are going to love it!
Check your inbox to confirm your subscription